CALLING ALL LOVERS OF FINE WINES………
The biggest annual wine event of the calendar is on again!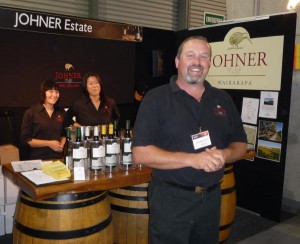 The Wellington Food show is the weekend of the 27/28/29 May and is once again held at the Westpac Stadium (or caketin as it is less formally known!)
STAND No. 133
We at Johner Estate are very excited at the prospect of showing our many friends our latest vintages.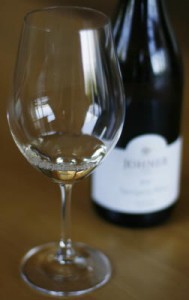 Please don't forget that you will be able to sample these from our truly fabulous european wine glasses which we specially import from Germany in order that you have the finest tasting experience.

Here is the list of wines, we will be showing…
2010 Sauvignon Blanc Sur Lie
2010 Sauvignon Blanc
2010 Pinot Gris Wairarapa
2010 Rose Wairarapa
2009 MOONLIGHT Pinot Noir
2008 Pinot Noir Gladstone
2007 Pinot Noir Gladstone "Reserve"
2009 Pinot Noir Gladstone "Reserve"
2009 Cabernet Merlot & Malbec Wairarapa
2009 Cabernet Sauvignon & Merlot Lyndor Wairarapa
2009 Noble Pinot Noir Gladstone Dessert wine
2009 Noble Sauvignon Blanc Gladstone Dessert Wine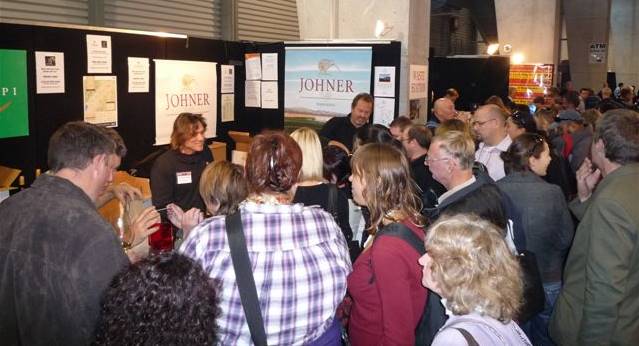 So, all that remains to be said, is, we look forward to seeing you at the Wellington Food show, look for the Johner stand in its usual place, its always easy to identify by the crowds around it listening avidly to winemaker and owner Karl Johner as he shares his passion and knowledge of wine with those stopping in and of course we always look forward to meeting you and putting names to faces!
SEE YOU
Kind regards
The Johner sales team