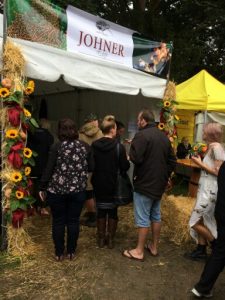 Wairarapa Harvest Festival 2024
 Saturday the 17th of February at the reserve/Cliffs area on Dakins Road, Carterton. Public transport available and park and ride facilities.  Go online now to purchase tickets while still available and to get further information.
Johner Estate will be on-site with a great range of our popular wines including sparkling,  Rose and Reserves wine with our friendly staff to help make your day super enjoyable.