"It is a great advantage to be able to pick and make wine twice a year in two different regions, each with their own environmental characteristics. With the close proximity to the European Market and with the big Burgundian Idols in mind, our wines reflect a more European style, with many layers of fruit, great depth, and a complex structure that lingers on and on''. ~ Karl Johner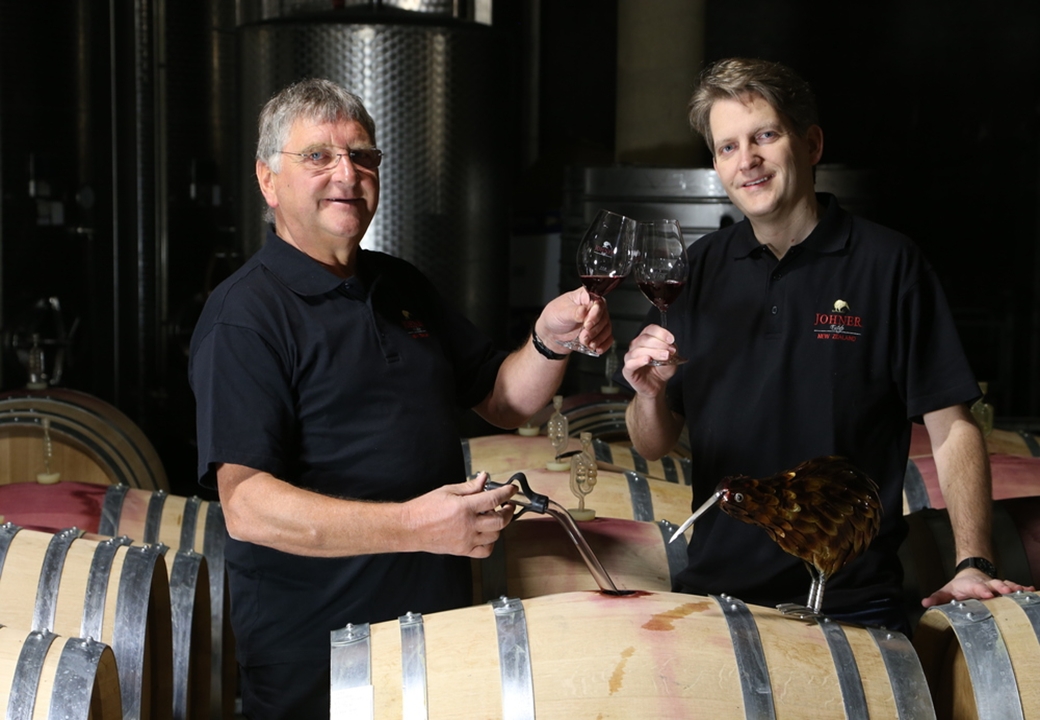 Karl Johner with son Patrick, has dedicated his whole life to high quality wine making.  After building up a prestigious and world acclaimed Estate in  his homeland of Germany, Karl's passion for great Pinot Noir brought him to New Zealand, where he fell in love with the Wairarapa region and its wines.
In 2001 the Johner family established their second vineyard on the complete opposite side of the world, in Gladstone, New Zealand. With its unique cool but dry climate and located on the banks of the Ruamahanga River's free-draining alluvial soils, a small, 16 hectare block provided an idyllic setting to produce hand-crafted, New Zealand Pinot Noir.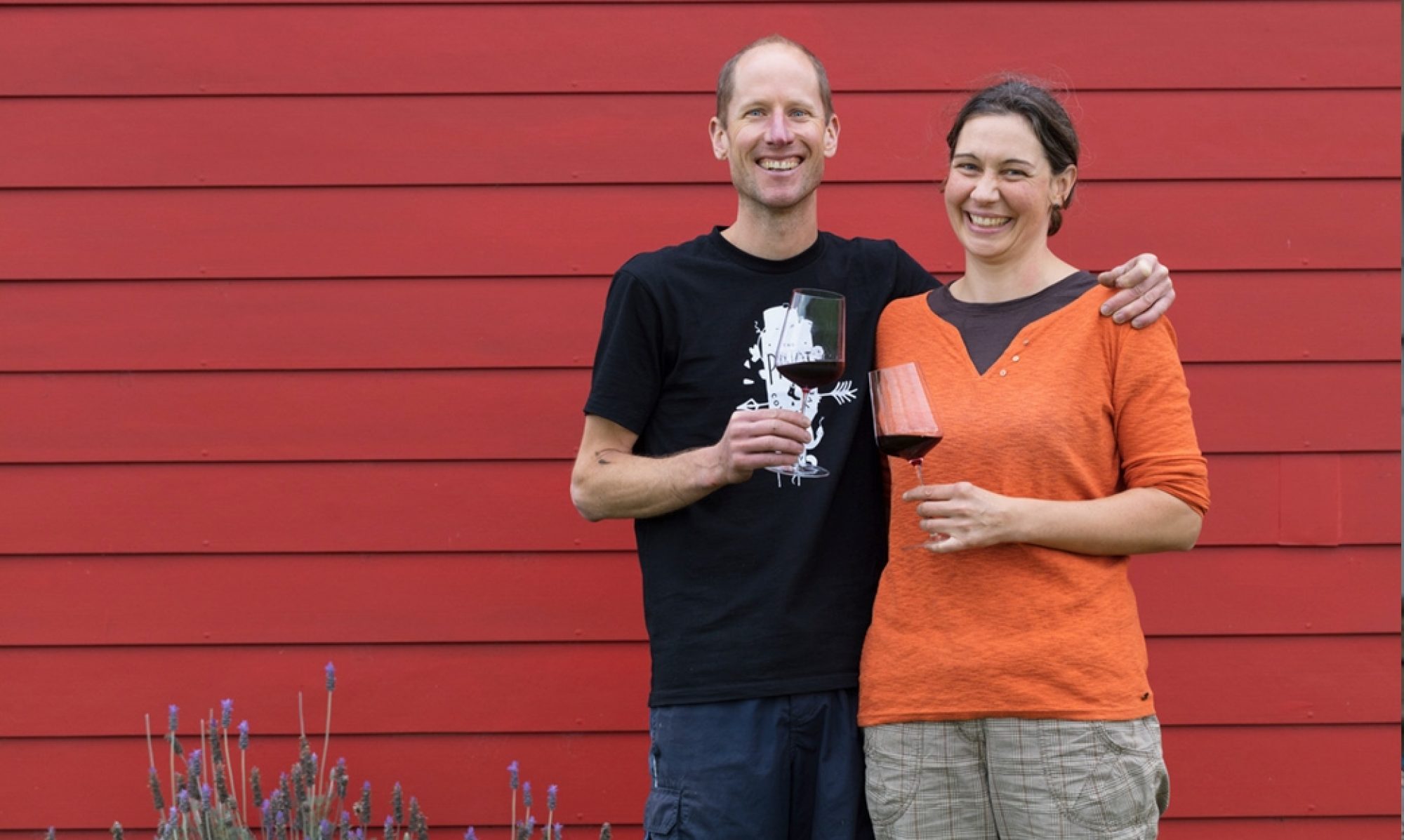 In 2010, Karl Johner was joined by Swiss  winemaker Raphael Burki.  Raphael  comes from a boutique winery in Lucerne, Switzerland – also famed for producing premium and highly sought after Pinot Noir. After this first vintage at Johner Estate, Raphael  and wife Christine, came to  settle in New Zealand, entering into a long-term business partnership with Karl. Living at the property, Raphael  and  Christine manage the all day to day operations of the business – from viticulture and wine production, to marketing, cellar door and  sales.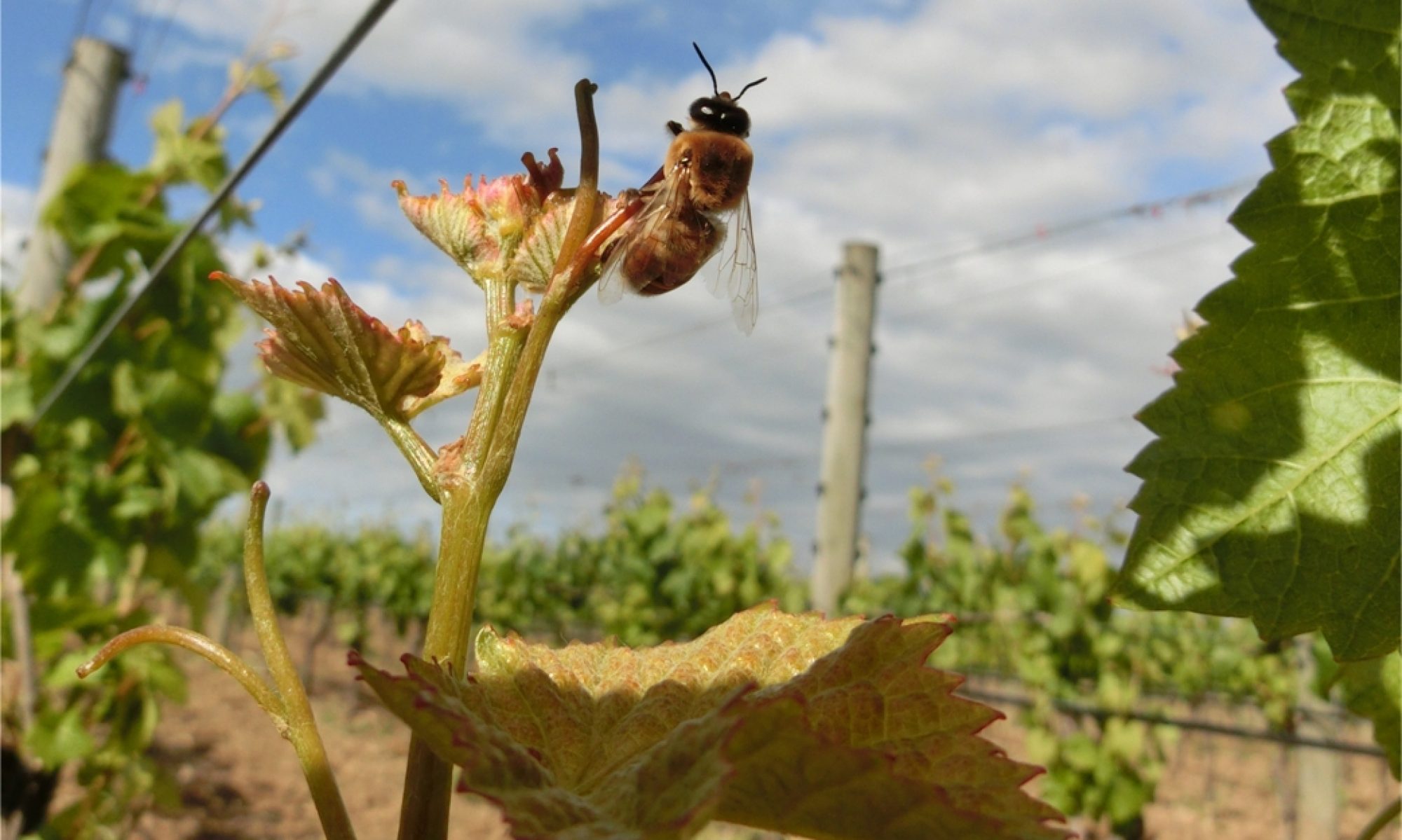 In the vineyard at Johner Estate, the most ecologically sound methods are adhered  to, and all  wine-making practices are hands–on. Johner Estate is completely also completely self-sufficient. From growing through to vinification, bottling, labeling and selling, every process    is overseen by the people at the winery and vineyard.
At Johner Estate, we know every single part of the journey that our wines take  – from our soil  – to your glass.
Johner wines are distributed widely in on-premise outlets of New Zealand, and have export markets in Europe and Asia.
Varietals include:
Pinot Noir
Sauvignon Blanc
Pinot Gris
Chardonnay
Plus a selection of Noble  dessert wines