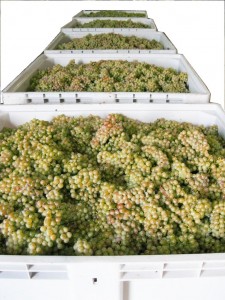 Our Sauvignon Blanc grapes continue to be harvested even though we are having a few spots of rain and the temperature is rather chilly, they tell me there is a sprinkling of snow on the tops of the Tararua mountains. Not a wonder it is a little chilly! It is uplifting when the sun manages to break through the clouds.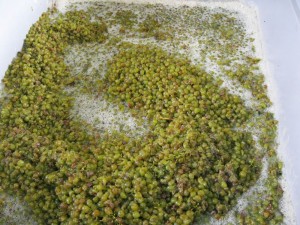 In the winery the Sauvignon grapes are destemmed as they arrive in and then softly crushed. All this juice, seeds & skins get a soft press so we can get lots of lovely juice. The mouth starts to water just to think of all that lovely Sauvignon Blanc wine which will eventually be made with our wine makers tender loving care.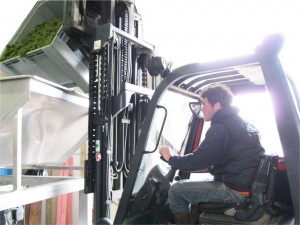 Two young French men, Antoine & Laurent are picking for us for the first time in New Zealand. They have a lot of expertise as they have been working in their parents vineyards since they were 7 or 8 years of age. Their vineyards are  15 ks  north of Colmar, Alsace and only 1 k away from the very beautiful medieval city of Riquewihr which is surrounded by a very vineyard. They have come to NZ to see the country, improve their English and see the techniques used here at our vineyard. They plan to return home to continue to work on the family vineyard with the hope that they will take over and make wonderful wine.