Description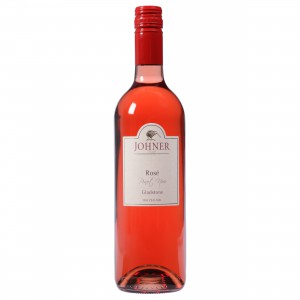 The ultimate summer wine, this fresh and lovely Rose is full of ripe cranberry and red berry fruit aromas that splash onto a mouth-watering palate. A touch of spice compliments a juicy fruit finish.
Here are descriptions from the 2018 vintage:
"Bright, light pink colour with some depth, a little lighter on the rim.  The nose is firm and taut with good depth of watermelon, quince and cranberry fruit aromas along with light floral fragrances, unfolding mouthwatering mineral notes.  Dry to taste and medium-full bodied, the palate has bright and lively, refreshing flavours of watermelon, quince and cranberries with red floral elements.  The fruit forms a fine, rounded core.  The palate is thirst-quenchingly dry with lacy acidity and a fine-textured, smooth-flowing line that carries with some alcohol drive to a sweet and lifted floral finish.  This is a refreshing, dry rosé with watermelon, quince and cranberry fruit flavours on a smooth-flowing palate.  Serve as an aperitif, with canapés and antipasto over the next 2 years.  70% Pinot Noir and 30% Cabernet Merlot, destemmed and crushed, and given 12 hours skin contact, and cool-fermented in stainless-steel to 13.5% alc. and 6g/L RS.