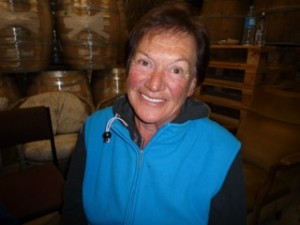 It is with sadness that we received the news that Rosalie, our long time employee, passed away recently.
Rosalie was at Johner Estate for many years, both in the vineyard and the tasting room. Many of you will remember Rosalie when visiting at the cellar door and no doubt be saddened to hear this news.
Rosalie's legacy is the certainty that drinking a glass of Johner Estate Rose always assisted her while doing her vacuuming – a fact she liked to share.
RIP Rosalie and may there always be a chilled Rose for you.